I can move pain free again!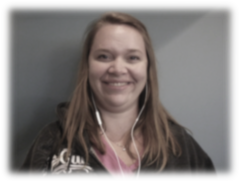 I first started coming to see Dr. Jason at Inside-Out Chiropractic Center because I had displaced my hips 4 years ago in the most ridiculous way and was in a lot of pain.  My doctor did not believe me and said that it would work itself out.  For 2 years I hobbled around, with orthopedic surgeons that I work with telling me my gait was off and I needed to have it looked at.
After receiving my specific scientific chiropractic adjustments I can move pain free again! I had previously gained 30 pounds because I could not do the activities I used to do.  Now I can ski, walk and I have started running and now the weight is slowly leaving!
Going to Inside-Out Chiropractic is worth it!  I wish I had heard or even thought about chiropractic earlier.  I would not have had to be in pain for so long.