Mom and Daughter Under Care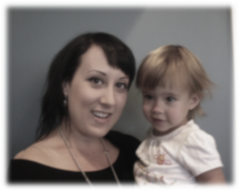 Before we started with chiropractic, I suffered from severe back and neck pain and my daughter always tilted her head to the right. We first started coming to see Dr. Jason because I was told he could help with my back and neck pain and we as parents were concerned for our daughter's development.
The biggest difference that I have noticed since seeing Dr. Jason is that I am feeling so much better. I no longer require or feel the need for massages. I've suffered from back and neck pain for 16 years and this is the first time in 16 years that I feel so good. Also our daughter Dillynn can now turn her head straight without straining!

Dr. Jason does create miracles! He is not only an amazing healer but he's truly kind. His staff is kind and they treat their patients with the most respect!